Content strategy is crucial for social media success, yet it's easy to get overwhelmed planning varied content. It is where content buckets come in. Content buckets organize your content into categories or 'buckets' around topics, themes, formats, and goals. For example, you may have buckets for educational content, inspirational quotes, user-generated content, and more. You can ensure variety and cover key themes by dividing content into buckets. Content buckets provide much-needed structure for planning an effective social media strategy. This technique makes it easier to brainstorm relevant ideas and maintain regular posting. In this guide, we'll explore content buckets in depth, from their meaning and role to how to create effective buckets for your brand.
Understanding Content Buckets
Content buckets represent different categories or types of content you create and share on social media. They provide a framework for organizing content instead of randomly posting individual pieces.
Some common bucket themes include educational content, entertaining videos, inspirational quotes, user-generated content, promotional posts, product features, behind-the-scenes, and more. You can even have buckets tailored for specific platforms like Instagram Reels or Facebook posts.
The idea behind content buckets is first to brainstorm the key topics, formats, and goals you want to focus on. Then, group your content ideas and assets into relevant buckets based on those themes. It gives your planning structure and ensures you cover a diverse range of content types. For example, you may have buckets focused on SEO tips, customer testimonials, product images, etc., based on your brand's needs and objectives.
All in all, content buckets help align your content creation efforts with your overall social media strategy. The buckets provide an organizing system to keep your content posting varied, targeted, and consistent.
Role of Content Buckets in Social Media
Content buckets play an important role in social media strategy by:
Providing an organizing framework for planning varied content across platforms.
Helping brands align content creation with overall goals:
| | |
| --- | --- |
| Goals | Content Buckets |
| Increase brand awareness | Educational articles, company history, product features |
| Drive sales | Promotions, product photography, customer testimonials |
| Build engagement | User-generated content, polls, contests |
Ensuring content diversity and consistency.
Educational content bucket helps share expertise.
Entertaining the content bucket provides value through fun.
Product features bucket promotes offerings.
Brainstorm relevant ideas.
Mapping out a content calendar.
Maintaining regular posting cadence.
Adapting approach over time.
Content buckets give the structure, variety, and focus for social media success. Aligning content to goals through strategic buckets leads to greater engagement and impact.
Content Buckets for Different Platforms
Social media platforms are as diverse as they are numerous. Each has its unique culture, demographic, and user behavior, directly impacting the type and style of content that resonates best with its audience. Hence, when using content buckets, tailoring them to each platform's nuances is vital.
Content Buckets for Instagram
Inspirational quotes, success quotes, personal stories, trivia from the client, and achievements are the biggest content bucket to showcase to the audience. Case studies and testimonials, even failures and successes of public figures, help gain audiences and improvise the traffic on your handle.
If your post Idea leads to a conversation, then start one. The followers want to listen and also talk about it. You can post polls, stories, memes and use multiple features of Instagram stories to start a conversation between you and your audience that leads to a bond and creates an opportunity for feedback.
Post data related to education work for multiple industries such as teaching or motivation that leads to the promotion of your product and Wills the visibility for your brand. It builds trust and positions the brand as well as product positively in the industry. It helps you to become a leader along with wisdom. You can also post blogs, FAQs and give tips for going live.
It helps to promote and advertise your product that the viewers will purchase and what you are selling.
It is a necessity to keep connections with the audience or your viewers. It is noticed that people buy from people. It means better authenticity on social media and better chances to make one-on-one connections with your audience. You can share the incidents, such as behind-the-scenes moments, appreciation for employees, customers, complementary businesses, what you are working on, and what you are thinking to start well.
It is highly recommended and practiced by the Best Digital Marketing Agency in Delhi.
It is even noted that the social media content should be promotional because many people are getting influenced through these social media platforms. Social media provides value and a new image to one's brand and is a constant mate that pitches sales for you. It is a tool that again interests the audience very fast and can even lose it in a fraction of seconds.
Instagram marketing strategy that you are posting on the handle must capture the attention of your viewers. You must flash the breaking news as a funny meme or post the content that has the potential to show your business advantages to them. Many times it is important to think like a consumer and not as an owner.
Content Buckets for Different Social Media Platforms
Each platform requires a different content bucket approach:

Facebook: It accommodates a mix of content types, including text posts, images, videos, and links to external content. You can incorporate more conversational and engagement content buckets, using posts that ask questions, share interesting facts, or encourage discussions.
Twitter: Known for its short, snappy communication style, Twitter is great for facts and figures content buckets. Given the platform's real-time nature, it's also ideal for promotional and news-based content buckets.
LinkedIn: A professional networking site, LinkedIn is perfect for educational and success stories content buckets. Think industry insights, thought leadership articles, and case studies.
YouTube: As a video-based platform, YouTube works well with educational content buckets that provide tutorial videos, product demos, or explainer videos. Entertainment content buckets like behind-the-scenes clips can also resonate well with YouTube audiences.
Pinterest: This platform thrives on inspirational tips and listicle content buckets. Pins that provide inspiration or actionable tips, whether for DIY crafts, home decor, fashion, or recipes, perform well.
14 Different Types of Content Buckets
Content buckets can be broadly categorized into different types, each serving a specific purpose and catering to various audiences' needs. Understanding these types helps curate a more diverse and engaging social media strategy.
1. Educational Content Buckets: It serve the purpose of providing valuable information or teaching something new to your audience. These could be in-depth articles explaining industry trends, tutorial videos, or infographics illustrating complex concepts in a digestible way. For instance, a tech company might use this bucket to explain how their product works or to delve into industry-specific innovations.
2. Entertainment Content Buckets: They are used to engage audiences by providing amusing or entertaining content. It might be a humorous meme related to your industry, a lighthearted behind-the-scenes video, or a fun team photoshoot. A retail clothing brand, for example, might share a funny Insta reel of employees modeling the latest fashion line.
3. Engagement Content Buckets: They aim to foster interaction between the brand and the audience. These could be posts asking questions, polls, or calls for user-generated content. For instance, a coffee shop might ask its followers to vote for their next specialty flavor or share photos of them enjoying their coffee.
4. Promotional Content Buckets: They are the mainstay of most social media strategies. These include posts that promote your products or services, such as announcing a sale, highlighting a specific product feature, or sharing a promotional video. For instance, a skincare brand might highlight the benefits of its new moisturizer in this bucket.
5. Testimonial-based Content Buckets: It build trust and credibility for your brand by showcasing customers' positive reviews and case studies. A fitness trainer, for example, might share before and after photos from clients along with their testimonials in this bucket.
6. Facts and Figures Based Content Buckets: It offer a quick snapshot of interesting data related to your brand or industry. It could be an infographic showing the results of a survey or a simple post highlighting a surprising fact. A digital marketing agency might share intriguing statistics about social media usage or online consumer behavior in this bucket.
7. Personal Content Buckets: It add a human touch to your brand by sharing personal stories or insights from team members. It could be a post introducing a team member, sharing a story from your company's early days, or a message from the CEO. For instance, a startup might share the story of how they came up with their unique product idea in this bucket.
8. Conversational Content Buckets: It aim to initiate conversations and discussions. These posts ask for opinions, pose thought-provoking questions, or address trending topics. A bookstore, e.g., might ask its followers for book recommendations or their thoughts on a recently released bestseller.
9. Inspirational Content Buckets: They serve to inspire and motivate your audience. These could be motivational quotes, success stories, or posts showcasing how your product or service is making a difference. For example, a nonprofit organization might share stories of the people they've helped in this bucket.
10. User-Generated Content Buckets: It leverage content created by your users or followers. It could be a repost of a customer's photo using your product, a curated list of tweets praising your service, or content from a hashtag campaign. A travel agency might share photos taken by travelers on their organized trips in this bucket.
11. Product Content Buckets: It focus on showcasing your products. It could be a high-quality product photo, a video demonstrating how to use it, or a post detailing its features and benefits. For instance, a cosmetic brand might share a video tutorial on using their makeup products in this bucket.
12. SEO Content Buckets: They are designed to boost your online visibility. It could be a blog post optimized for specific keywords, a how-to guide answering commonly searched questions, or an infographic likely to be shared and linked to. An SEO agency might share a blog post detailing this bucket's latest SEO trends and best practices.
13. Tips and Listicles Content Buckets: It provide useful tips or lists on relevant topics. It could be a list of top trends in your industry, tips for using your product effectively, or a listicle of ideas inspired by your product or service. For example, a gardening supplies store might share tips for maintaining indoor plants or a list of must-have tools for gardening enthusiasts in this bucket.
14. Success Stories Content Buckets: They highlight the successful outcomes achieved through customers using your product or service. It could be a detailed case study, a testimonial video, or a series of quotes from satisfied customers. A software company, for instance, might share a case study of a client who significantly improved their productivity using their software.
Benefits of Using Content Buckets
Organizes varied content types instead of random posting.

Ensures important topics and themes are covered.

Provides structure for focused content planning.

Makes brainstorming for ideas simple and targeted.

Allows maintaining a consistent posting cadence.

Optimizes content creation workflows and resource allocation.

Facilitates collaboration across teams and partners.

Enables flexibility to adapt real-time posting as needed.

Allows testing and refining approach over time.

Drives more engagement and conversions by aligning to goals.

Makes tracking and analyzing performance data easy.

Identifies

highest-performing

content formats and topics.

Saves time compared to planning content piece by piece.

Leads to greater impact by strategically grouping assets.
How to Create Content Buckets
Follow these steps to develop effective content buckets for your social media strategy:
Step 1: Analyze Goals and Audience
First, review your overall goals and target audience. What content types will help you meet your objectives with your audience? Assess what performs best, such as educational posts, entertainment posts, promotional posts, etc.
Step 2: Brainstorm and Organize Ideas into Buckets
Next, brainstorm content ideas and group them into thematic buckets like promotions, engagement prompts, viral formats, educational tips, etc. Include a mix of formats: video, images, and infographics.
Step 3: Name Your Buckets
When naming buckets, use descriptive names. Rather than a generic 'Education' bucket, try 'Beginner Product Tutorials' or 'Expert Tips.
Step 4: Create an Organizational System
House assets for each bucket in an organizational system like shared files or a content calendar.
Step 5: Map Out Posting Cadence
Plan how frequently you will publish from each bucket. Schedule a mix across your calendar.
Step 6: Analyze Performance
Review data to see which buckets drive the most engagement. Double down on high-performing bucket content.
Step 7: Refine Buckets Over Time
Evolve your buckets as you expand content libraries and identify what resonates.
Tracking and Analyzing Content Bucket Performance
It's crucial to track and analyze the performance of your different content buckets on an ongoing basis. Here are some tips:
Use social media analytics tools to gather data on engagement for posts from each bucket. Look at reactions, comments, shares, etc.
Note which buckets consistently perform well. If any are underperforming, brainstorm ideas for improvement.
Set benchmarks for success per bucket based on past performance. For example, 10k impressions on educational posts.
Monitor social conversations and user feedback around your buckets. Sentiment analysis can provide insight.
Consider surveying followers and asking what content resonates most. Quiz them on bucket preferences.
Track conversion metrics related to buckets, if possible. Did promotional posts drive sales?
Create reports detailing key metrics for each bucket. Review what's working and what's not.
Use these insights to guide future content creation and optimize your approach.
Continually test new ideas and reallocate resources towards high-performing buckets.
Integrating Content Buckets into Your Strategy
Map buckets to goals: Align each bucket to specific business goals and KPIs. It provides a focus on creating and tracking performance.
Balance across platforms: Determine the optimal mix of buckets per platform. Tailor fit to each platform's culture and algorithms.
Coordinate with campaigns: Sync buckets with marketing campaigns and product launches. For example, promo buckets when new items are released.
Build Editorial calendar: Use buckets as the framework to map out a specific social content calendar. Schedule a variety of buckets.
Create buffers: Have extra approved assets ready in each bucket to allow for real-time posting. It provides flexibility and ease.
Adapt over time: Assess performance regularly. Eliminate underperforming buckets, and add new ones that align with the strategy.
Collaborate across teams: Ensure all involved teams understand the approach to buckets. It can assist with asset organization.
Automate where possible: Consider automating posting from some buckets, like sharing user-generated content.
Refine workflows: Optimize production workflows and tools to populate buckets with quality assets easily.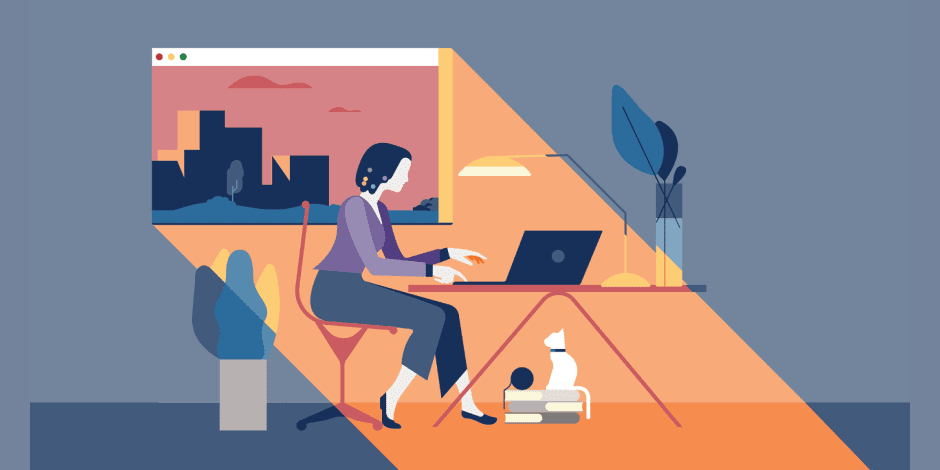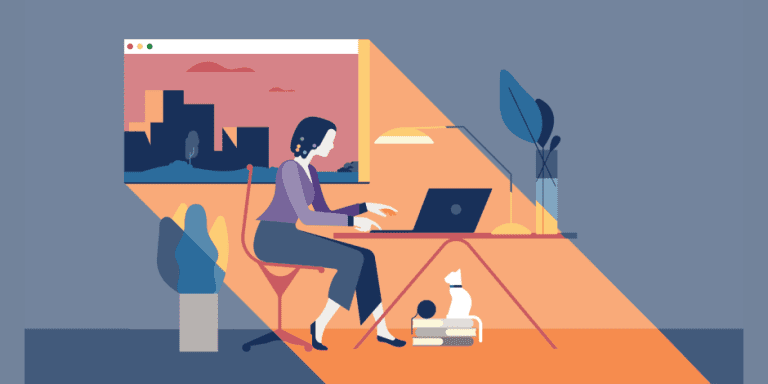 After learning all about content buckets, you may feel tempted to put your phone down right now and start organizing every post you've ever made into colorful buckets with quirky names. Pump the breaks. While content buckets provide a helpful framework, don't let them limit you. Social media is an art, not a science. Break out of the bucket mindset by sprinkling in unexpected gems that don't fit neatly into any category.
Share that weird video you stumbled across. Vent your random thoughts. Upload a blurry photo of your lunch. This unstructured content adds humanity. So use content buckets to guide your social media efforts. But leave room for spontaneity. Think outside the bucket. And remember, no matter how you organize your content, authenticity and listening to your audience are key.
Now get out there, embrace the buckets, but don't feel trapped by them. Your followers are waiting to connect! If you want to connect with digital marketing agency for your content bucket strategy, we are happy to help.