This digital era offers technological-driven ideas needed for a winning performance strategy. Businesses target and convert users with precision-aided and well-thought-out strategies and world-class tools. Conventional marketing was publishing advertisements in magazines, newspapers, and flyers with the highest circulation to drive significant results. However, for websites, the banner ads on the homepage offer a myriad of opportunities for marketers to reach out to the audience. Despite this, most visitors ignore them due to a lack of creativity or eye-catching design when searching for desired data. Pixel-intensive display advertisements take a long time to load, failing to drive or appeal to buyers. Advanced technology and leading social media agencies must work together to bridge the marketing gap.
With diminishing trends, extreme competition, and the desire to show results, marketing professionals focus on performance marketing strategy. Performance marketing is a digital strategy that drives specific actions or behaviors, such as clicks, leads, sales, or other desired outcomes. Rather than paying for ad impressions or clicks, performance marketing pays only for the actual results achieved. This approach uses data and analytics to track and measure campaign performance and optimizes campaigns for maximum performance. Performance marketing often involves targeted messaging and audience segmentation to improve the relevance and effectiveness of the campaigns.
Here are 20 performance marketing strategies businesses can use to reach their target audience and drive conversions in 2023.
1.  Dynamic Remarketing:  One of the significant selling aspects of performance marketing is utilizing data and personalizing the customer experience. Dynamic remarketing allows businesses to show personalized ads to users who have previously interacted with their website or mobile application. The ads are "dynamic" because they are customized to show the specific products or services they previously viewed on an e-commerce site but did not make a purchase. Remarketing advertisements can be served on social media, display ads, and search engines and can be a highly effective way to re-engage users and drive conversions. 
By targeting individuals who have already expressed interest in a business's products or services, dynamic remarketing can help to keep the business top-of-mind and encourage these individuals to complete a purchase or take another desired action.
2.   Influencer Marketing: Influencer marketing is growing and improving continuously and has now evolved into a performance marketing strategy. The human element of influencer marketing helps marketers and prospective clients connect more. Influencer marketing involves partnering with individuals on social media to promote products or services. Influencers have a large following on social media platforms such as Instagram, YouTube, and TikTok. These individuals have built a strong relationship with their audience and have the power to influence their purchasing decisions.
By partnering with an influencer with a large following within a specific niche or demographic, businesses can tap into a network of potential customers more likely to be interested in their products or services. However, businesses must choose the right influencers and create a clear and compelling partnership that aligns with their brand values and messaging.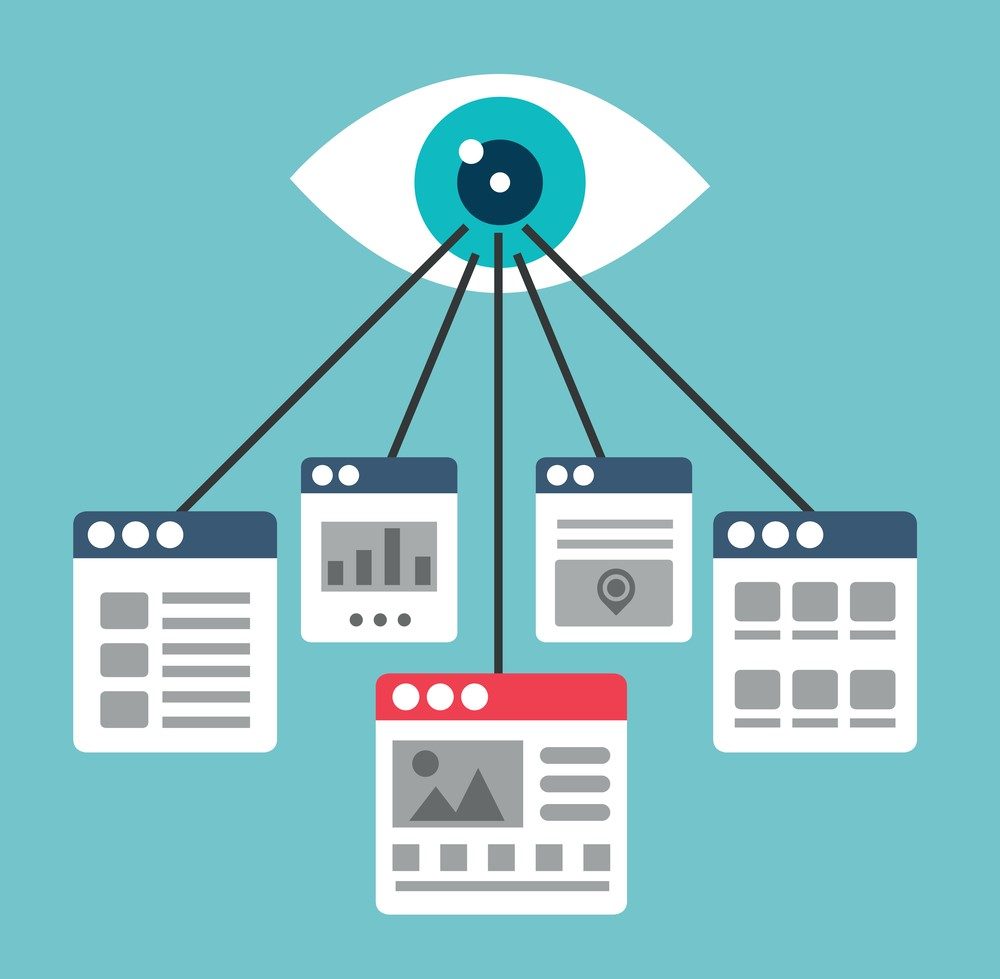 3.   Visual Search: The cutting-edge visual search technology allows users to turn a smartphone camera into a discovery tool. This technology is becoming increasingly popular in marketing due to its ability to enhance the user experience and drive business growth. One of the main applications of visual search in marketing is product search. 
Visual search technology can help consumers find products based on images, making it easier for them to make purchase decisions. Although Google and Pinterest Lens are the most popular tools, Amazon, Microsoft, and Instagram offer visual search capabilities. Visual search can enable visual commerce, where consumers can purchase products directly from visual content such as photos and videos.
Visual search can also be a valuable tool for product discovery and recommendation, allowing businesses to showcase related or complementary products based on visual similarities or user preferences. By providing a more personalized and engaging experience, businesses can increase the likelihood of conversions and purchases.
4.  YouTube Shopping:  YouTube shopping is an innovative feature that allows viewers to purchase directly from YouTube videos. With this feature, creators can add product links to their videos, and viewers can click on those links to buy the products without leaving the YouTube platform. 
YouTube shopping offers a seamless purchasing experience for consumers, making it easier for them to buy products they see in videos. This feature is especially valuable for creators and businesses, as it can help them generate additional revenue from their content. Creators can earn a commission on each sale made through their videos, and businesses can reach a wider audience and increase their sales. 
YouTube shopping can also help businesses track their video content's effectiveness and optimize their marketing strategies. By using data and analytics to measure the performance of their videos and the products within them, businesses can make data-driven decisions to improve their content and drive better results.
5.   Amazon Advertising:  Amazon advertising allows businesses to promote their products or services on Amazon's platform. With over 300 million active users, Amazon offers a massive audience for businesses to reach with their ads. Amazon advertising offers various formats, including sponsored products, brands, and display ads. These ads are displayed to users as they browse and shop on Amazon, making it easier for businesses to connect with potential customers and drive sales. 
Businesses can target specific groups of customers based on their search and purchase history, as well as other demographic and behavioral data. This allows businesses to create highly targeted ads that are more likely to convert into sales. Amazon advertising uses a pay-per-click model, meaning businesses only pay when someone clicks on their ad. This can help businesses to maximize their ad spend and get more value for their money.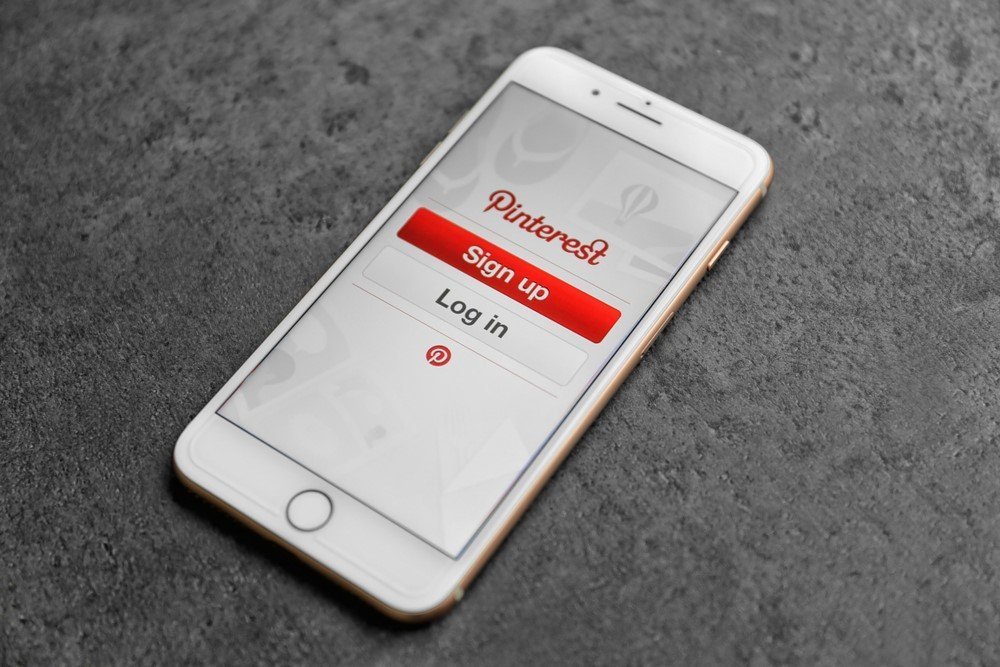 6.  Pinterest Advertising: Pinterest advertising is a powerful way to reach potential customers and promote your business through visual content. With its unique focus on images and videos, Pinterest offers a platform that's well-suited for showcasing products and services in a visually engaging way. By creating a Pinterest Business account and setting up a billing account, you can launch campaigns that target specific audiences based on demographics, interests, and behaviors. Promoted pins, videos, and carousels are among the various ad formats available on Pinterest, giving you various options for showcasing your content. 
With careful monitoring and optimization, you can track the success of your Pinterest ads and adjust your strategy as needed to maximize your ROI. Overall, Pinterest advertising can effectively build brand awareness, drive traffic to your website, and increase sales by reaching a highly engaged audience of users actively searching for inspiration and ideas.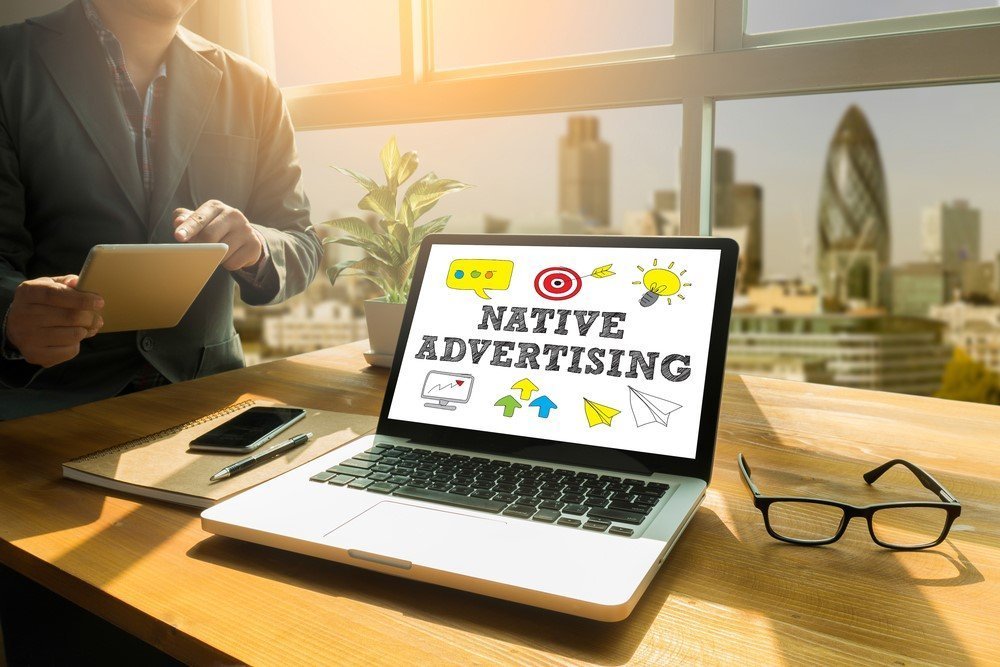 7.    Native Advertising:    Native advertising is a form of digital advertising that matches the form and function of the platform on which it appears. Unlike traditional display ads, which are often designed to stand out and draw attention, native ads blend in with the platform's content on which they are displayed. This can make them less intrusive and more engaging for users while allowing advertisers to promote their products or services.
Native ads can take many forms, depending on the platform and the advertiser's goals. Some common examples of native ads include sponsored content, sponsored posts on social media, and promoted listings on e-commerce platforms. These ads are typically labeled as "sponsored" or "promoted" to indicate paid content.
To avoid misleading users, it's essential for advertisers to disclose when content is sponsored and to ensure that the content itself is accurate and relevant to the user's interests.
8.Content Marketing:  By generating and distributing valuable, relevant, and consistent content, marketers are able to gain and retain a clearly-defined audience and eventually drive profitable customer actions. The goal of content marketing is to provide consumers with content they find helpful or engaging in the hopes that they will develop a positive relationship with the brand and ultimately become customers.
Content marketing can take many forms, including blog posts, social media updates, videos, podcasts, whitepapers, ebooks, infographics, and more. The key is to create content tailored to your target audience's needs and interests and provide them with value or entertainment.
9. Search Engine Optimization (SEO):  Search engine optimization (SEO) is an essential part of performance marketing that involves optimizing a website and its content to improve its visibility and ranking in search engine results pages (SERPs). SEO can help businesses increase organic traffic, generate leads, and improve brand awareness.
SEO involves various techniques, such as keyword research, on-page optimization, off-page optimization, and technical optimization. The objective of keyword research is to identify the keywords and phrases your target audience is searching for and optimize your content.
To succeed with SEO, businesses must create high-quality, relevant, engaging content that resonates with their target audience. They also need to continually monitor and optimize their SEO strategies to stay up to date with search engine algorithms and changes in their industry.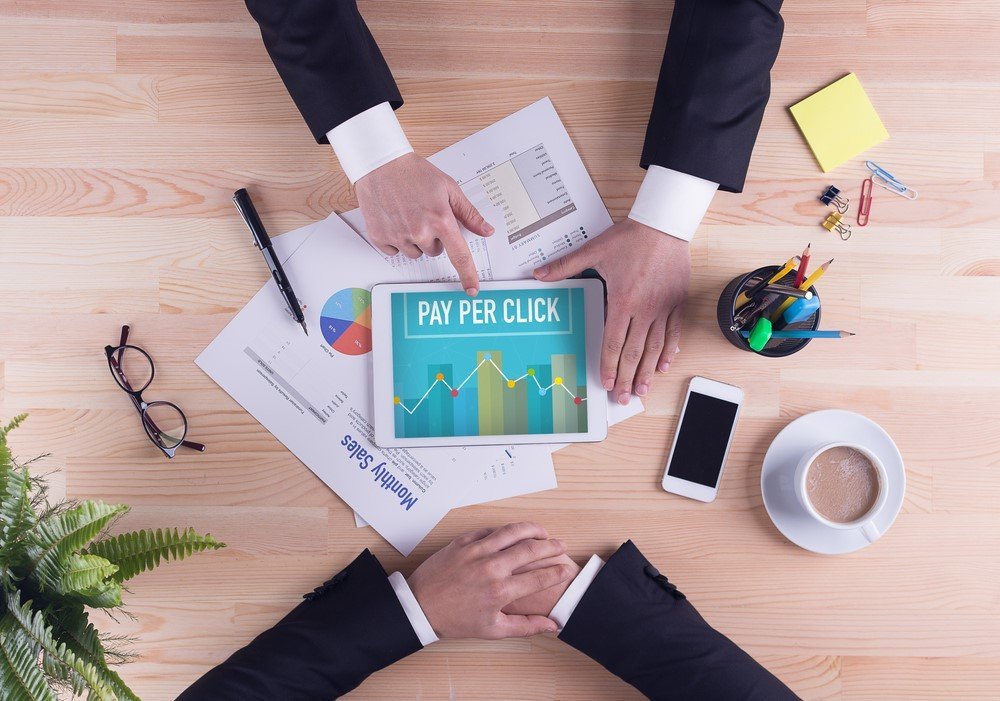 10. Pay-per-click (PPC) Advertising:  Pay-per-click (PPC) advertising is a form of digital advertising where advertisers pay a fee each time one of their ads is clicked. It's a way of buying traffic to your website rather than earning it organically through search engine optimization (SEO) or other means.
PPC advertising typically involves bidding on keywords relevant to your target audience and creating ads on search engine results pages (SERPs) or other websites. When a user types in a search query that matches one of your keywords, your ad is displayed above the organic results at the top of the search results. 
PPC advertising is that it allows businesses to reach their target audience at the exact moment they are searching for products or services related to their business. This means that the traffic generated by PPC advertising is highly targeted and more likely to convert into leads or sales. It also allows businesses to control their advertising costs by setting a budget and only paying when someone clicks on their ad.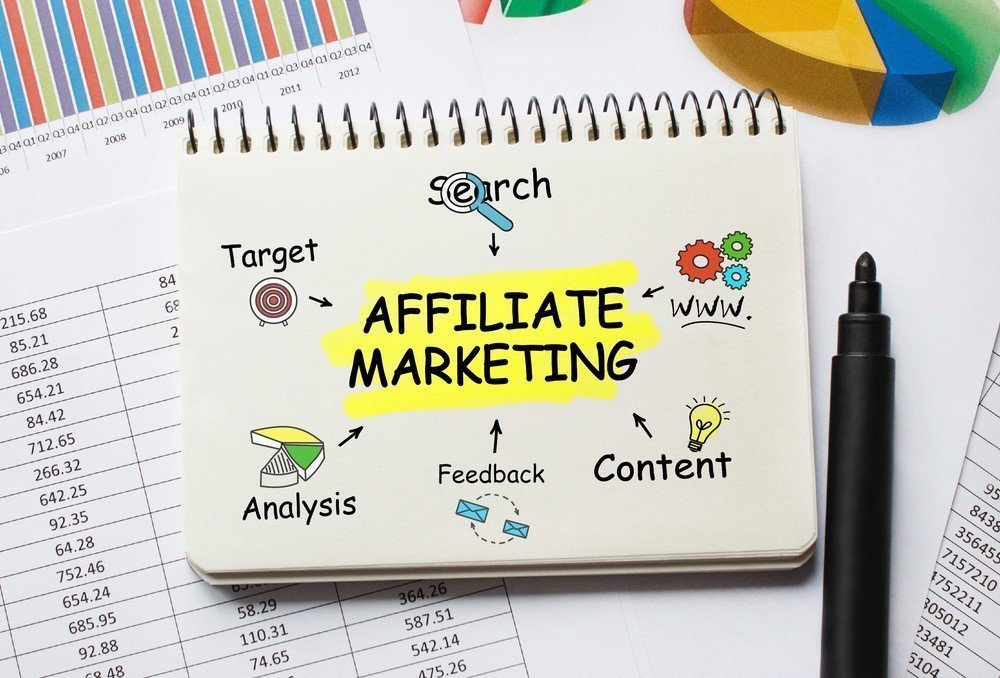 11.  Affiliate Marketing: The concept of affiliate marketing involves rewarding one or more affiliates for each customer or visitor brought about by their marketing efforts. In other words, affiliate marketing is a way for businesses to generate leads or sales by partnering with other individuals or businesses who promote their products or services.
Affiliates are typically given a unique link or code that they can use to promote the business's products or services on their website, blog, social media accounts, or other marketing channels. When a user clicks on the affiliate's link and completes a desired action, such as making a purchase or filling out a form, the affiliate is rewarded with a commission or other compensation.
Rather than spending money on traditional advertising channels such as TV, radio, or print media, businesses can work with affiliates with an existing audience already promoting similar products or services. This can help businesses reach new customers and generate sales without a significant upfront investment.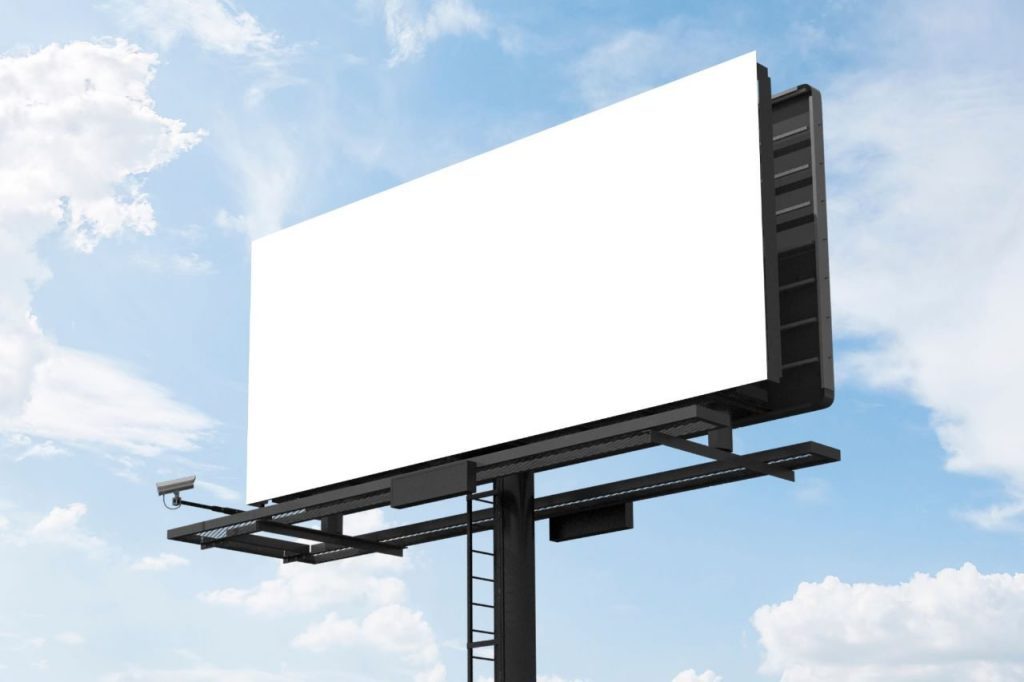 12. Display Advertising:  Display advertising is a form of online advertising that involves placing banner ads, text ads, or other multimedia content on websites or other digital platforms. Display ads can be a powerful tool in performance marketing, allowing businesses to reach a broad audience and target specific demographics or user behaviors.
One of the critical benefits of display advertising in performance marketing is its ability to drive targeted traffic to a website or landing page. By targeting specific audiences based on demographics, interests, or online behaviors, businesses can ensure that their ads are seen by users more likely to be interested in their products or services.
Display advertising can be a valuable component of a comprehensive performance marketing strategy, particularly for businesses looking to increase their visibility, drive targeted traffic, and generate leads or sales through online channels.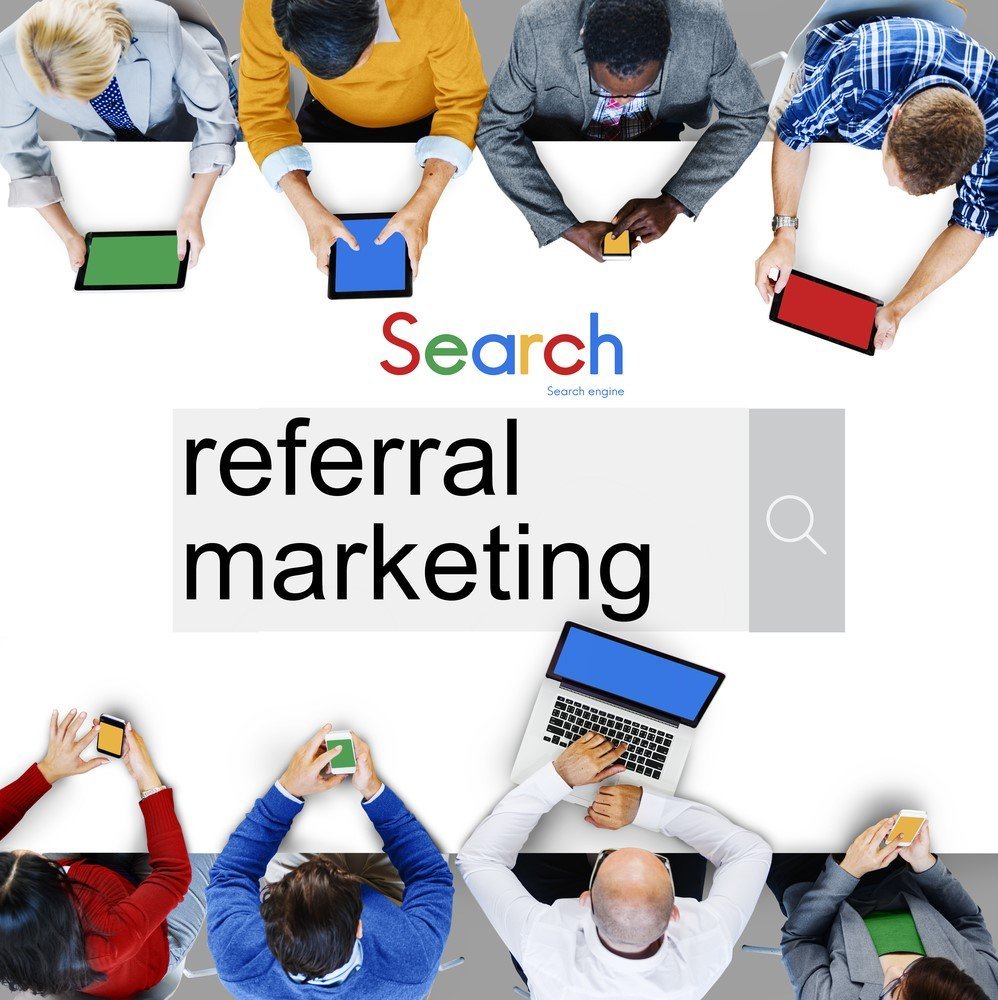 13.   Referral Marketing:  Referral marketing encourages and incentivizes customers or other individuals to refer new customers to a business. This can be done through various channels, including word-of-mouth, social media, email, and other online and offline methods. Because individuals typically make referrals with a personal relationship with the potential customer, they are often more trusted and more likely to result in a sale than other leads.
By incentivizing existing customers or other individuals to refer new customers, businesses can tap into a network of potential leads without investing heavily in traditional advertising or marketing channels.
Businesses can tap into a robust network of potential leads and drive growth through word-of-mouth and personal recommendations by creating a referral program that encourages and incentivizes customers and other individuals to refer new customers.
14. Sponsored Advertising:  Sponsored ads are online advertising that involves paying to place ads on digital platforms such as social media, search engines, or other websites. Sponsored ads are typically identified as such and are designed to blend in with the surrounding content to attract the attention of potential customers.
With sponsored advertising, a business can target specific audiences based on demographics, interests, behaviors, and other factors. Targeting ads to specific demographics increase the likelihood that businesses' ads will be seen by people more likely to be interested in their products or services.
Sponsored advertising can be a cost-effective way to generate leads or sales, as businesses can pay only for clicks or conversions rather than impressions or views.
15. Social Media Advertising:  Social media advertising refers to using social media platforms such as Facebook, Instagram, Twitter, LinkedIn, and others to promote a product, service, or brand to a target audience. It involves creating paid ads on these platforms designed to appear in users' newsfeeds or timelines. 
Social media advertising can be highly effective for businesses to reach their target audience, mainly because social media platforms offer advanced targeting capabilities. This means businesses can create ads targeting users based on age, gender, location, interests, and behaviors. Social media advertising can drive engagement and conversions at a relatively low cost. 
Because social media platforms use a pay-per-click (PPC) model, businesses only pay when a user clicks on their ad or takes a specific action, such as filling out a form or purchasing. By creating different types of ads, such as image ads, video ads, carousel ads, or sponsored content, businesses can tailor their messaging and format to their specific marketing goals.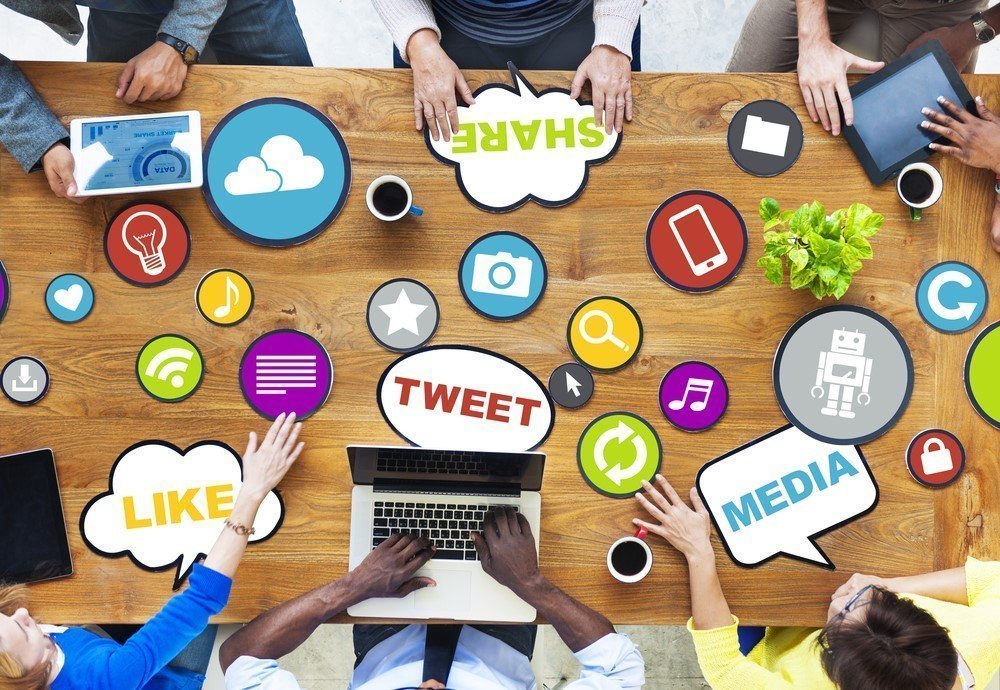 16.  Social Referrals: Social referral is a performance marketing strategy incentivizing existing customers or followers to refer their friends or family to a brand or product through social media channels. In this model, the referrer receives a reward or incentive for each new customer.
Social referral programs typically provide a unique referral link or code to the referrer, which they can share with their social media followers or contacts. When someone clicks on the link or uses the code to make a purchase, the referrer receives a reward such as a discount, cashback, or other types of incentives.
This type of performance marketing can be effective because it leverages the trust and influence of existing customers, who are more likely to be receptive to recommendations from people they know and trust. Furthermore, it can help brands expand their customer base and increase sales through a cost-effective, word-of-mouth marketing approach.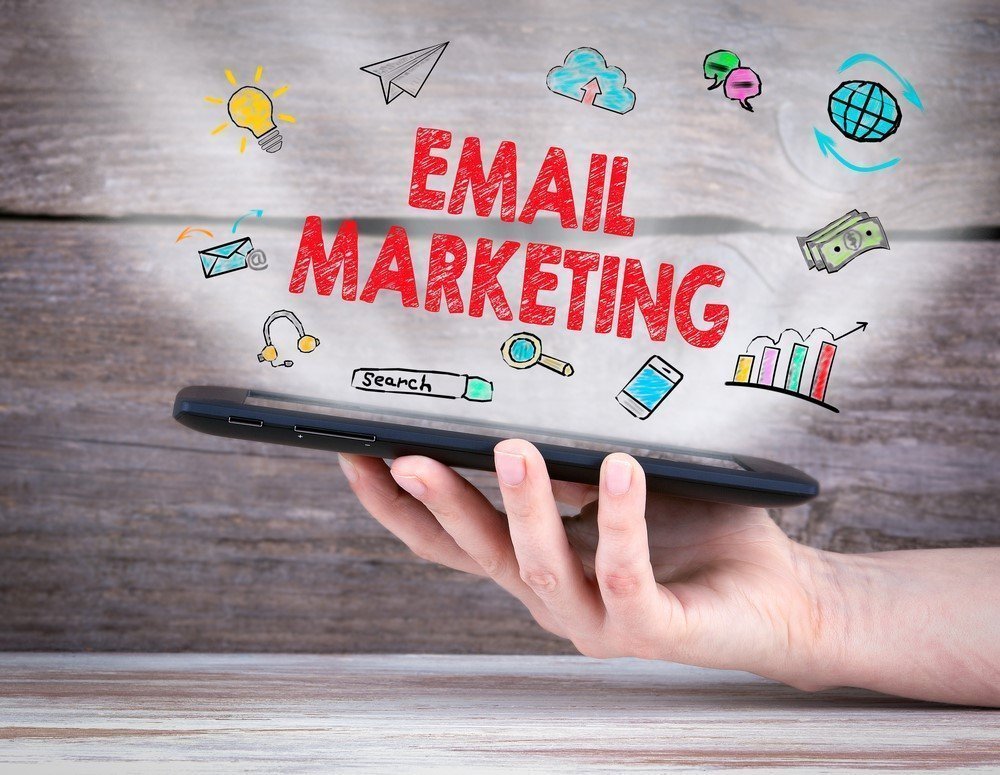 17. Email Marketing:  Email marketing is a performance marketing strategy that uses email to promote a business, product, or service to a targeted audience. Email marketing aims to build relationships with existing and potential customers, drive traffic to a website or landing page, and ultimately increase sales and revenue.
Email marketing campaigns can include a variety of content formats, such as newsletters, promotional offers, event invitations, product updates, or educational content. These emails are typically sent to a list of subscribers who have opted-in to receive communications from the business.
Effective email marketing involves carefully crafting content and designs that resonate with the target audience and align with the business's goals. This includes writing attention-grabbing subject lines, creating compelling calls to action, and personalizing content to the recipient's interests and preferences. Email marketing also requires a strong understanding of email deliverability best practices, such as avoiding spam triggers, optimizing email design for different devices, and ensuring email lists are clean and up-to-date.
18.  Review Marketing:  Review marketing is a strategy that leverages positive customer reviews and feedback to promote a business, product, or service. Review marketing aims to increase brand credibility, improve reputation, and drive sales by showcasing customer satisfaction and loyalty.
One common form of review marketing is customer reviews on a business's website, social media channels, or third-party review sites such as Yelp, Google My Business, or TripAdvisor. Positive reviews can highlight the business's strengths, build trust with potential customers, and differentiate it from competitors.
Another strategy in review marketing is to actively encourage customers to leave reviews and feedback through email campaigns, social media posts, or in-store promotions. Review marketing is effective because it relies on social proof – the idea that people are more likely to trust and follow the opinions of others with similar experiences or needs.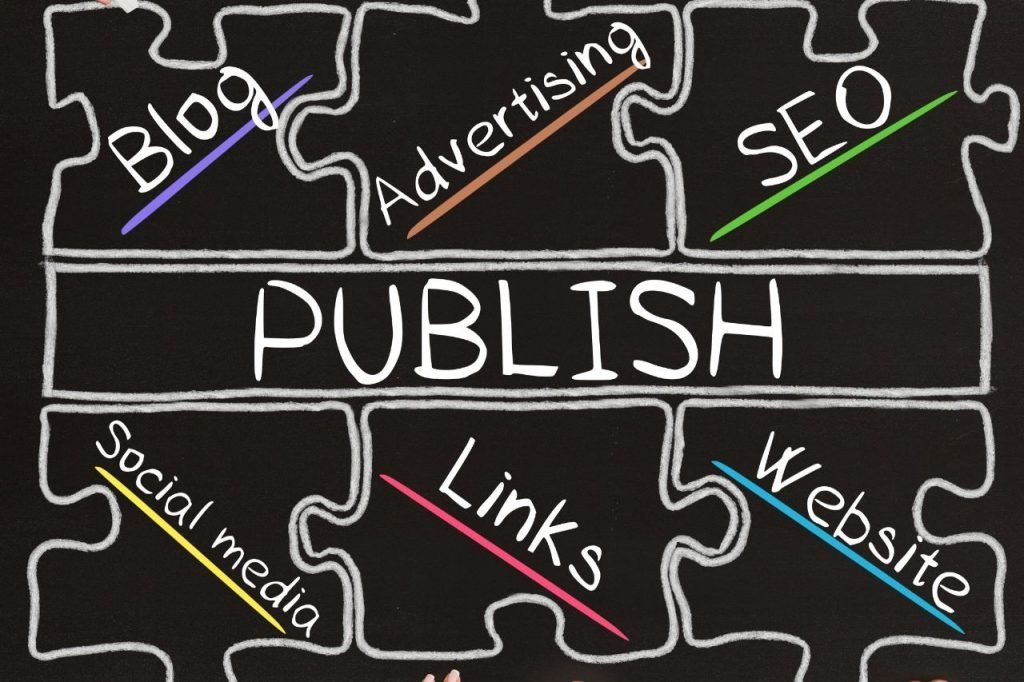 19. Publisher Marketing: Publisher marketing is performance marketing that involves partnering with publishers or website owners to promote a business's products or services to its audience. In this model, publishers earn commissions or other incentives for each sale, lead, or other desired action generated through their promotional efforts.
Publishers can promote a business's products or services through various channels, such as their website, blog, social media, email list, or other marketing channels. They can use various tactics, such as banner ads, sponsored content, product reviews, or email marketing campaigns, to drive traffic and conversions.
To succeed in publisher performance marketing, businesses must carefully select publishers that are a good fit for their brand and audience. They must provide publishers with the tools and resources to promote the products effectively, such as product information, creative assets, and tracking links.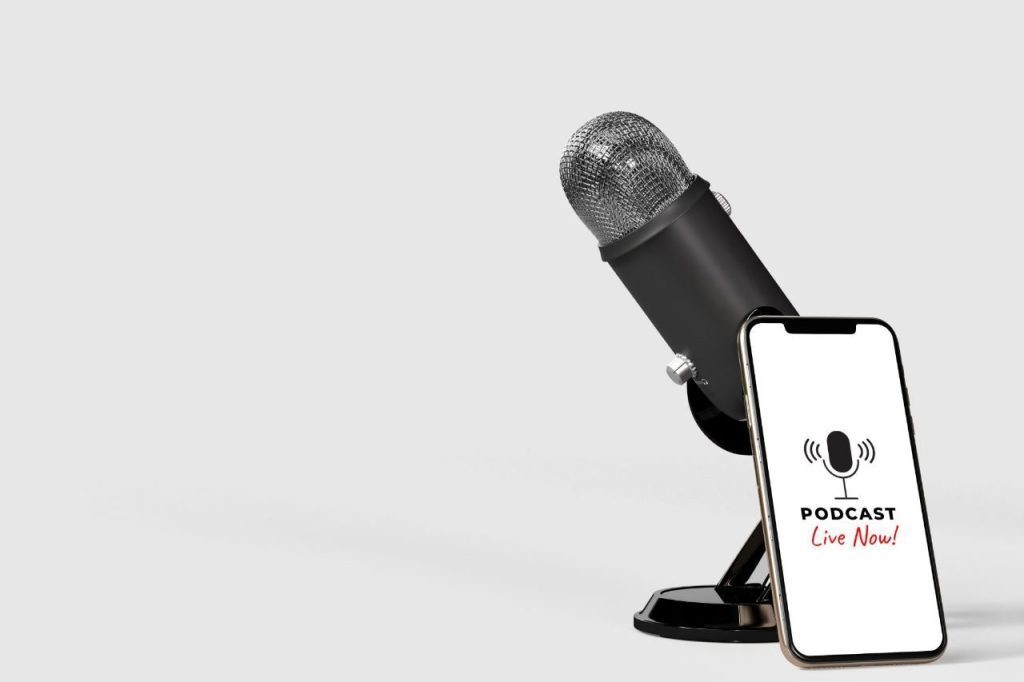 20.   Podcast Advertising:  Podcast advertising is performance marketing that involves promoting products or services on a podcast. Podcasts are digital audio files that can be downloaded or streamed online, and they have become increasingly popular in recent years as a form of entertainment and education. Podcasts cover a wide range of topics, from news and politics to entertainment and business, and they offer a unique opportunity for businesses to reach a highly engaged and targeted audience.
There are different types of podcast advertising, including host-read ads, pre-roll ads, mid-roll ads, and post-roll ads. Host-read ads are typically integrated into the show's content and read by the podcast host, making them particularly effective since listeners trust the host. Pre-roll, mid-roll, and post-roll ads are played at the podcast episode's beginning, middle, or end, respectively. 
Podcast advertising can be an effective way for businesses to promote their products or services to a specific audience, but it's essential to choose suitable podcasts and ad formats to ensure the best results.
In conclusion, performance marketing is a powerful way to grow your business, generate leads, and increase revenue. Performance marketing is a must-have in your marketing toolkit to grow your business and increase revenue. Unlike traditional marketing, which can be expensive and difficult to track, performance marketing focuses on generating measurable results that directly impact your bottom line. By focusing on measurable results, targeted messaging, flexibility, and cost-effectiveness, performance marketing can help you achieve your marketing objectives and take your business to the next level. 
If you're looking for a performance marketing agency to help you plan the best strategy to drive results for your business, Social Eyes will take care of it as if it's ours. Our professionals at Social Eyes come with remarkable design and content ideas to ensure that we combine varied performance marketing strategies to elevate your brand presence in the market.
Contact us today!