Over the years, there has been a significant change in the business landscape. It has become too competitive and growth is the key now.
From startups to established enterprises, every ambitious business seeks growth. They constantly are on the lookout for strategies to expand their reach, increase their market share, and ensure long-term success.
One of the most common terms that you will often come across while looking for growth is the "types of growth strategy". Although we hear about growth strategies a lot, do we know enough about them? In this blog today, let us try to know the concept of growth strategy and its various types.
What does growth strategy mean?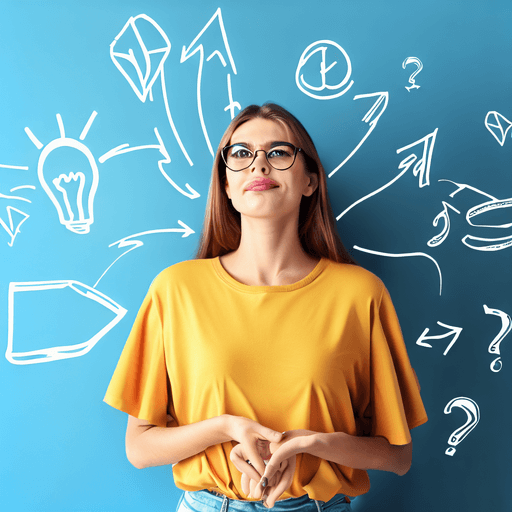 A growth strategy basically refers to a plan of action or a set of tactics that are used by a company. They use these tactics to achieve increased market share, expand their customer base, or generate higher revenues.
Essentially, it is a roadmap that helps guide businesses in growing and enhancing their operations, products, or services. Growth strategies can be developed for various aspects of a business, from product development and market expansion to customer retention and acquisition.
Types of growth strategies
Growth strategies are of various types. You can pick any, depending on the needs of your business. Here are some of them. 
1. Market Penetration
Market penetration is one of the types of growth strategies in which you sell more of your existing products or services to your current customers. It is about extending your roots or increasing market share within your existing market. 
How to implement it?
Promotions: Offer time-sensitive promotions or discounts to incentivize purchases.
Advertising: Boost product visibility through targeted advertising campaigns and PR efforts.
Quality Enhancement: Elevate product quality or customer service to foster customer loyalty and encourage repeat purchases
You can also read about:-
11 BEST DIGITAL MARKETING STRATEGIES STARTUPS SHOULD KNOW!
2. Market Development
Market development is about finding and developing new markets for your existing products or services. As you opt for this strategy, you venture out and sell your existing products or services to different markets or demographics.
How to implement it?
Market Research: Find out untapped markets or demographics that would gain from your product.
Local Collaborations: Partner with local distributors or influencers in new regions to develop trust.
Cultural Adaptation: Modify marketing strategies to cater to the cultural nuances and as per the preferences of the new market.
3. Product Development
This growth strategy revolves around crafting and introducing new products or services to your existing market. This strategy is chosen by many companies. They adopt product development when they feel they have saturated their current market with their existing product line. 
How to implement it?
R&D Investment: Allocate resources to research and development to foster innovation.
Customer Feedback: Engage with existing customers to gather insights on potential product improvements or new product ideas.
Pilot Launches: Before a full-scale rollout, test the waters with smaller launches to gauge reception.
4. Diversification
Diversification is one of the more ambitious types of growth strategy. It involves venturing into new markets with new products. There are two main types of diversification:
Related Diversification: This is when a company moves into a new market with a product that is somewhat related to its existing product line. For instance, a dairy company is introducing a line of ice creams.
Unrelated Diversification: This is a riskier approach, where a company introduces a product that is entirely unrelated to its existing offerings. An example, a tech company is venturing into the fashion industry.
How to implement it?
Thorough Research: Conduct in-depth market research to pinpoint potential markets and their specific needs.
Strategic Partnerships: Collaborate with or acquire businesses in the new market to share risks.
Brand Consistency: Even as products and markets vary, ensure your brand messaging remains consistent and recognizable.
You can also read about:-
E-COMMERCE GROWTH STRATEGIES FOR SUSTAINABLE SUCCESS
5. Partnership or Alliance
By forming strategic partnerships or alliances, businesses can grow by leveraging the strengths and resources of another company. Sometimes, two or more companies decide to join forces for mutual benefit. This could be in the form of joint ventures, licensing agreements, or partnerships. 
How to implement it?
Alignment: Identify companies that complement your offerings and share similar values.
Negotiation: Draft terms that ensure mutual benefits.
Joint Marketing: Collaborate on marketing efforts to maximize reach and share audience bases.
6. Acquisition
Acquisition is a growth strategy where a company buys another company to grow its market share, diversify its product offerings, or gain access to new markets. Through acquisition, a company can gain instant access to another company's customer base, technology, and resources. This can be a quick way to achieve growth, but it is essential to ensure that the acquired company aligns with the acquiring company's culture and long-term goals.
How to implement it?
Target Identification: Pinpoint potential companies that align with your growth objectives.
Due Diligence: Before acquisition, evaluate the company's value, potential synergies, and any potential pitfalls.
Integration: Post-acquisition, work diligently to integrate the company's operations, culture, and brand into your own.
Why should you choose a specific growth strategy?
The choice of a growth strategy is multi-layered. Factors like the mission of the company, values, market conditions, competition, and available resources play vital roles. For instance, a company with a strong brand in its existing market might lean heavily on market penetration, while a tech startup with a penchant for innovation might prioritize product development.
Conclusion
Growth is not just about bigger numbers; it is about sustainable and strategic expansion. By understanding and adeptly implementing the right growth strategies, companies can ensure they not only survive but also thrive in today's dynamic business environment. Whether it is deepening roots in existing markets, pioneering into uncharted territories, innovating groundbreaking products, or forming synergistic alliances, the avenues to growth are diverse. 
While growth is essential, it is equally crucial to ensure that it is sustainable and aligns with the company's core values and long-term vision. As you consider the various types of growth strategies, always keep the unique needs and circumstances of your business in mind.