"A third of all the time people spend online is dedicated to watching videos"
"64% of customers are more likely to buy a product online after watching a video about it"
"87% of online marketers are currently using video marketing in their digital marketing strategies"
"Video ads now account for more than 35% of all ads spending online"
"Digital marketing expert James McQuivey estimates that a single minute of video content is the equivalent of 1.8 million words"
Do any of these statements ring a bell? 
With its user-friendly nature and potential to go viral on the web, videos are taking the internet by storm, widely shared, with major engaging potential and attention-grabbing medium of content marketing.
Whereas, there are different sorts of mediums to promote your business and tell them what you're selling, from blogs, infographics, study guides, reviews, how-to's and now Memes and GIFs are littered all over the social media space.
Online Video marketing is becoming that one student in your class who's topping the charts just because everyone likes him.
Having the advantage of connecting and communicating to viewers visually, and to get your message across accurately.
Videos are becoming the soon to be king of the kingdom of content marketing.
However, there is still that tinge of reluctance in the minds of business makers if this is the most effective way to convert their leads into customers, as videos are more expensive and take up much more labor to actually understand human psychology and experience the fruits of them.
But, let us tell you this, IT'S WORTH THE SHOT!
Here's why:
With the highest power to engage customers while educating them about your brand and business, videos are widely shared across all social media platforms, user-friendly, customer-focused, longer exposure on your websites, because of video signals search engines that you have good content and builds trust. As fast-paced as this world is, everything is just a click away on your smartphones. Videos are mobile-friendly, so people can watch them anywhere and everywhere.
WHAT EXPERTS ARE SAYING ABOUT VIDEO MARKETING?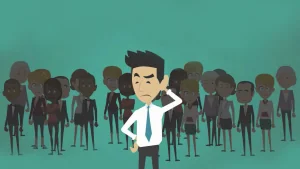 "Humans are incredibly visual and powerful, moving images help us find meaning and video helps capture and contextualized the world around us"- Patterson, what makes an online video worth sharing?
"Social media sites and videos go hand-in-hand, and most sites encourage video posting and sharing. The viral video opportunities are endless when you use the right strategies to create and post your videos online" – Amy Porter field, 16 tips for successful online video marketing!
"Nothing says 'yawn' more than an interminable text-based email or 50-slide attachment including a video within a brief email and delivering content in multimedia formats can help drive response rates, improve information retention and make your company or offer more memorable –Andy Zimmerman, conquering the content crisis.
"Stop thinking of video marketing as this separate entity that is optional for your business. Video marketing is an effective form of communication that needs to be integrated into each and every aspect of your existing marketing efforts" – James wed more, the 7 video marketing success principles everyone should know!
"Imparting information comes at a higher speed with the use of images than through text video shines in this arena – the perfect sales pitch sound bytes are scripted created and repeatedly indefinitely"– reel marketer, engage online.
---
TIPS FOR EFFECTIVE VIDEO MARKETING STRATEGIES:
The first step first, settling your budget and apprehending the ROI will help you fix the criteria you need to work in, pre-planning is the key essential, managing resources is important!
The most crucial stage is planning the script and generating an idea as to how the message will be passed onto viewers, presentation grabs the attention!
Determine the length of the video, unnecessary long video content can bore the viewers, ideal video length is 60 seconds, keep it short but engaging!
Sharing your video links on all of the social media platforms, everyone has a different kind of audiences on different social media spaces; examine your audiences for better response on your videos!
Determining the tone of the video to know if the video is related to your brand and maintaining a good reputation, create convincing calls-to-action in your videos!
Last but not the least, know the analytics, what is working and what is not, review and keep track!
OUR IN HOUSE IMAGINATOR AND CREATOR OF ALL THINGS VISUAL TELLS US:
As a motion graphics designer, I find my software as a canvas with infinite horizon, where I can create and present my artworks to the world as per my imagination.
We all love visual effects and I love creating it. I think nowadays videos have emerged as a great medium to convey your ideas, messages, and marketing, etc.
-Sayan Dhar
Art Director, Socialeyes.in
AT SOCIALEYES, WE'RE AHEAD IN THE GAME BY CURATING VIDEOS FOR OUR CLIENTS!
REACH OUT TO US IF YOU NEED VIDEOS THAT SPEAK FOR BRAND AND TAKE YOU ONE STEP AHEAD.
CHECK OUT SOME OF OUT VIDEO WORK AT INSTAGRAM
CONTACT US AT-  SOCIAL EYES